You may know that you can copy a component in an assembly by doing a CTRL-drag and drop. You may also know that you can create mates with the SmartMate tool by doing an ALT-drag and drop.
But did you know you can copy a component and do SmartMates by doing a CTRL-drag and drop by dragging and dropping specific geometry?
To copy a part and SmartMate, simple drag the geometry of the part you want to copy and drop to the geometry you want the copy to mate with. It's just like doing a standard SmartMate operation but instead of mating the original part, you're making and mating a copy that you drag. See an example below.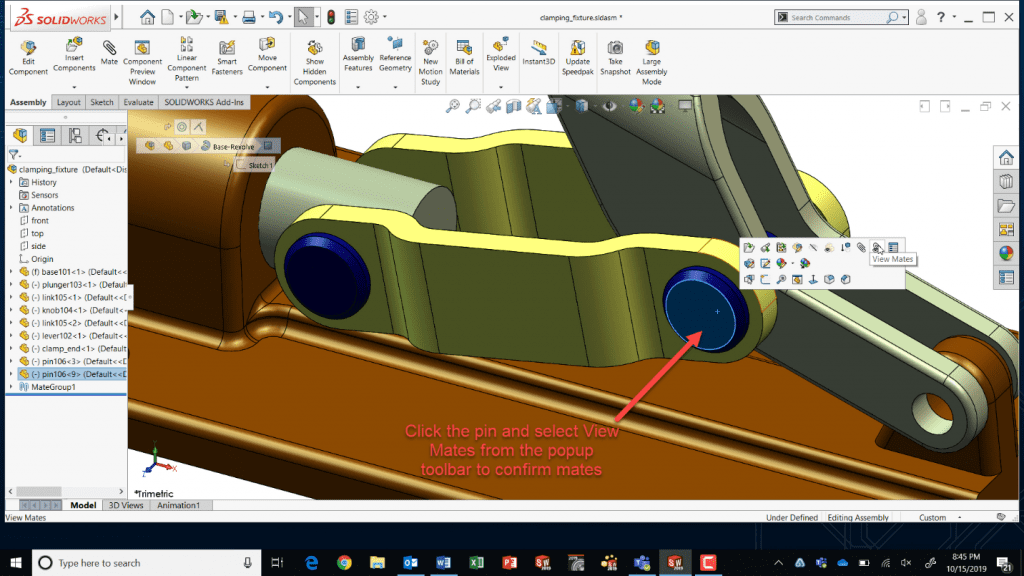 In our example, simply holding CTRL and dragging and dropping a pin by a circular edge to another circular edge results in a second pin and two mates, all done with one simple action! Sometimes it's the little things that make a big difference; I hope this one makes a difference for you!
SOLIDWORKS Webinars & Power Hours