Engineer 3D! 2019 is over, and we're grateful for the participation of our attendees, and efforts of our customers, partners, vendors, and staff at making this year's conference a roaring success. We saw over 350 attendees, a diverse range of vendors and guest speakers, and a host of unique, value-driven technical sessions aligned with our services. And, of course, we saw quite a bit of fun along the way with our Welcome Reception complete with games, and organic networking opportunities across two days.
Here follows a compilation of our favorite moments we'd like to highlight.
Engineer 3D! Kick-Off
Keynote Speakers
Event Networking
Event Sessions
Welcome Reception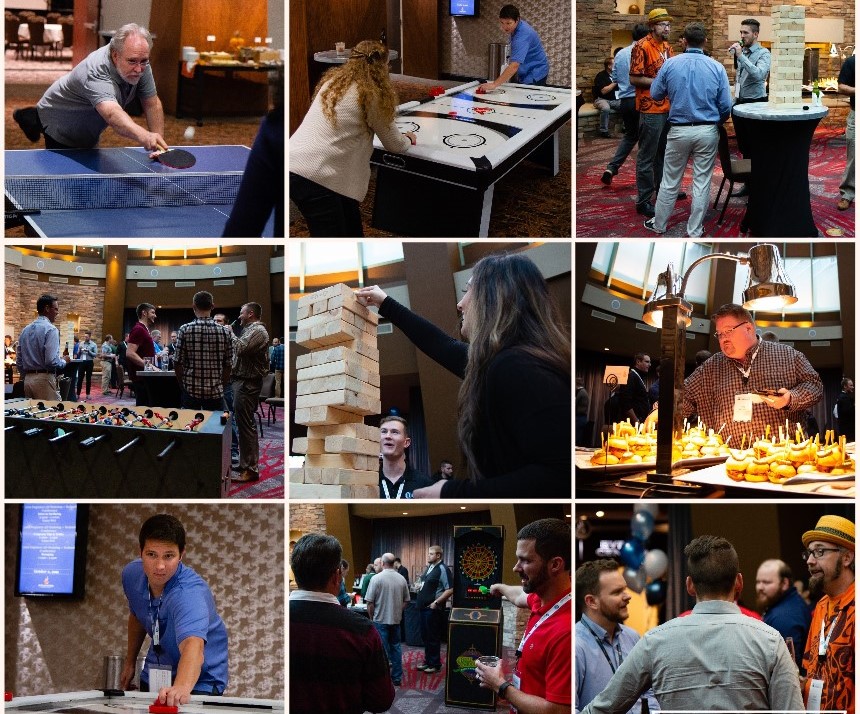 Event Send-Off
The beautiful and spacious Potawatomi Hotel & Casino served as a wonderful event space for us.
Here are some parting shots of the event.
If you want more information based on your time at Engineer 3D!, or if you missed Engineer 3D! and would like to attend one of our upcoming events, find the following useful links.
Keynote Speakers – Company Information
Technical Training Sessions
GSC
SOLIDWORKS Webinars & Power Hours