Let's go through the 4 major components of a CAD workstation and the best hardware recommendations, one by one. That's CPU, Graphics, RAM, and Disk insights. You can also download our SOLIDWORKS Hardware Recommendations doc to keep on hand!
Get 20% off a Markforged Mark Two or X7
SOLIDWORKS Webinars & Power Hours
All
3D Printing
3DEXPERIENCE
CAM
Case Studies
Data Management
Design Automation
Electrical Design
Events
Hardware & Systems
Installation & Service Packs
New Software Features
News
Settings & Customizations
Simulation
Software Features
SOLIDWORKS
Tech Communications
Training
Tutorial
Check out these top 5 enhancements in SOLIDWORKS and 3DEXPERIENCE 2023.
Learn when SOLIDWORKS Dynamic analysis can be used to conduct linear or non-linear studies.
Keep your Markforged composite 3D printers in top shape by performing these routine service maintenance tasks.
For companies that design plastic parts or injection molds, SOLIDWORKS Plastics can be used to simulate how melted plastic will flow through your design helping eliminate manufacturing defects.
Let's go through the 4 major components of a CAD workstation and the best hardware recommendations, one by one. That's CPU, Graphics, RAM, and Disk insights. You can also download our SOLIDWORKS Hardware Recommendations doc to keep on hand!
Did you know you can add rules to your network license manager to help control the usage of licenses? Learn everything you need to know to make use of an options file.
This guide will show you how to create and modify weldment symbols. This is useful when customizing and creating standards for your company.
Take a look at the journey a part takes in SOLIDWORKS Electrical…from finding and adding a part from the portal to reporting and exporting.
Wouldn't it be nice if everyone on your team could use the same material library? Follow these simple steps, and you'll have your own database used by your entire team.
Right click new > folder, rinse and repeat. Does this sound like a process you've done hundreds of times for each project? Utilize PDM to create your folder structure and add common files that are used for a project. This blog will go over the basics of how to make and use PDM templates.
Software OpenGL is a SOLIDWORKS setting that will tell SOLIDWORKS to emulate OpenGL on its own without using graphics card driver's OpenGL support. Learn why it exists.
Bring your CAD models to life! SOLIDWORKS XR creates an interactive experience and can put your designs in the palm of your hand.
Did you launch SOLIDWORKS and find that the diameter symbol on your dimensions has been replaced by "MOD-DIAM"? Learn how to easily fix the issue and some advice that will keep it from happening in the future.
Creating a vault view should be as easy as 1, 2, 3! 1 - Have PDM installed and a vault to attach to. 2 - Knowing the machine you want the vault view on. 3 - Attach vault view for PDM access! Sometimes this is not the case and this blog will cover how to make a vault view and some of the most common issues when making one.
Backing up your PDM Vault database and archives is a standard best practice and can be scheduled with an automated maintenance plan. Restoring backups of server components should also be a regular recurrence. See what you should consider and how we can help!
When you're sketching in SOLIDWORKS and want to create a dimension, and you don't want the dimension location to be a circle's center, use the circumference!
Walk through this how-to on changing a component color in a drawing.
It's the little things that make a big difference. Learn this quick drag and drop trick to copy a component AND do SmartMates.
Learn how the SOLIDWORKS Electrical Viewer can help leaders and other stakeholders within your organization have project development visibility.
Analyzing thin components in SOLIDWORKS Simulation may be difficult because they have an insignificant bending stiffness due to their thinness and behave like thin membranes. To analyze these types of…
With the need to keep costs low during a period of inflation, the demand for SOLIDWORKS Flow Simulation has greatly increased. Learn how you can save money on your designs.
See how you can easily fix orientations on imported parts through the Move / Copy body function.
The SOLIDWORKS Cloud Offer brings together 9 powerful next-generation design solutions running on the cloud-based 3DEXPERIENCE platform. Create designs, access data, or view on your laptop or tablet – all in a web browser.
Establish the best practices for SOLIDWORKS use in your company. Learn everyday CAD management tasks, from troubleshooting software settings to mass installation.
SOLIDWORKS PDM provides licenses that can extend specific permissions and capabilities to anyone who needs them, from the engineering team to customer service, accounting, and the shop floor. Learn how to keep your users aligned.
SOLIDWORKS has made changes to the way that SQL licensing will be with future versions of PDM and Manage. This blog goes over the changes being made and what you need to know for the future.
Given the various roles in your user base, you may find it appropriate to give your users specific roles and permissions within SOLIDWORKS Electrical. Discover the importance of optimizing your environment.
Having some flavor of a data management framework is an opportunity to proactively transform your data from a liability to an asset. Discover what data management can do for you.
Learn about SOLIDWORKS Performance Enhancements and discover the latest improvements made from 2019-2022 to maximize your innovation and productivity.
Teams working with SOLIDWORKS Electrical will encounter several phases in the life of using the tool, starting with planning, installation, training, and implementation. Learn how to better manage your team, electrical content, and userbase.
Understanding the key benefits to help solve key critical business issues while integrating both mechanical and electrical engineering makes life easier for your engineering designers. With GSC's implementation services, we can accelerate your team's adoption and upskill in a short time frame.
It's rare for the cost of a data management strategy to outweigh the benefits. If your company has a small and finite product offering with no plans for growth, it might not be for you. If that isn't you, rest assured, the business case for data management in your organization is strong.
Access data anywhere and connect with customers to deliver the best experience. Learn how the Cloud Eligibility Checker tool can help ensure you are ready for the cloud.
The 3DEXPERIENCE Platform offers an expansive suite of tools, to help connect departmental functions throughout your organization in a way that's not just CAD-aware but CAD-intelligent.
See how the 3DExperience platform and xShape were used to create a model of the Rankin-Bass claymation "misfit toy" known as the Spotted Elephant. Follow along and design your own.
The WoundSim plugin application simplifies the process of designing and simulating composite pressure vessels. Learn how this application can help you ease the design process of composite tanks.
We are pleased to announce that GSC has joined the Ellison Technologies family! Through the acquisition, we will be able to offer a comprehensive portfolio of manufacturing solutions – from the inception of the design through the end of the part's lifespan or redesign.
Don't let outdated software affect your performance. With SOLIDWORKS subscription services, we can help you maximize your SOLIDWORKS design experience and take your projects to the next level.
The concept of 3D printing anything and everything is a common thought amongst many individuals. While that hasn't occurred and probably won't for a long time, additive manufacturing is quickly becoming a need for many manufacturers.
CAMWorks 2021 Plus introduces many new advanced features to help you maximize efficiency and improve your manufacturing processes. Let's take a closer look at the top five enhancements in this blog.
The FX20 is the largest and most precise machine Markforged has ever produced. Learn how the FX20 brings the digital forge and continuous fiber reinforcement technology that brings a new realm of parts, problems, and industries.
When a company grows, its use of and need for simulation tools requires more inputs and balancing of more constraints.  As a consultant, I've worked on in-depth projects and trained…
Learn why best-in-class companies are turning to virtual simulation over hand calculations and physical prototyping.
Don't let cloud-hosted email services stand between your PDM notifications and your inbox. While on-premises email servers are becoming less common, SMTP delivery is still on the table in PDM. This how-to breaks down your options.
If you've ever had to fillet an entire part in SOLIDWORKS, including every single edge, then we have some good news for you! There are two methods with shortcuts you should know, to save you time when working with a cast or molded part that needs filleting.
SOLIDWORKS users have tools to help simplify working with the AEC world, whether exporting or importing. A recent enhancement in 2020 and newer releases includes the Orientation dialog and the new Coordinate option, to tell SOLIDWORKS that the Z axis means "up"! Learn more.
Welcome to another tech tip on PDM! Let's go over how to update your SOLIDWORKS PDM task add-ins.
Origin Destination Arrows are an essential feature to keeping your SOLIDWORKS Electrical drawings clean and connected. Use the Hyper Hyper Passing Circuit type to take your electrical designs even further. This blog is the 3rd in our BlogBuster series, set to a Spaceballs theme!
In the last decade, SOLIDWORKS has made large workflow changes. Applications Engineer Cody Pendzich walks through the biggest features added in the last decade around user interface improvements, new modeling features, and large assembly / drawing performance.
Your Circuit information transmission option detailed here, is similar to Star Wars' Hyper Jumps. Make a link between symbols on the same component, where wiring info can travel seamlessly between the symbols, even if there are no wires connected.
SOLIDWORKS Online Help is an easy-to-use, complete reference resource for all things SOLIDWORKS. Learn more about it in this blog.
If you work with multiple versions of SOLIDWORKS, it can get difficult to make sure you're not opening a file in a newer version than you intended. To help prevent this confusion, we recommend updating your icons with a custom graphic, and we show you how in this tutorial.
Let's take a look at our own summer blockbuster, er, "blog" buster, with Evan's favorite tip on how to master the circuit information transmission property, to become a true Symbol Creation Wizard!
You might have noticed you can put a value in the Description box when saving a file that will assign the value to the Description property itself. But, you can actually map the box in the Save dialog to any custom property you like! Learn how.
Did you know you can model the volume for sheet metal designs as a solid body to start, pulling sheet metal pieces from the body? Find out about the tool called Convert to Sheet Metal specifically for this purpose!
Learn how to change the contents of your Custom Properties List in SOLIDWORKS. (Complete with video tutorial!)
Managing multiple projects is commonplace for people who use SOLIDWORKS Manage. New in 2021, SOLIDWORKS introduced Project Lists, Automatic Project Updates, additional Project Data Visualization, and more!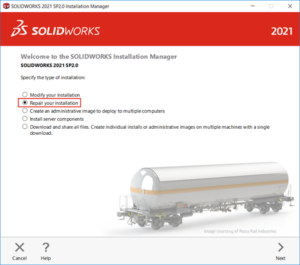 After installing SOLIDWORKS 2021 SP2 or higher, you will now receive install errors on all versions prior, due to upgraded VBA Components. This blog will go into detail on what caused this issue and how to fix it.
It's important to back up your PCB Services data, whether for restoration or intentional moving of your Services host machine. This is something you'll want to do routinely as this data can be used to safely restore your managed projects and userbase credentials.
Want to make a part see-through or transparent? There's a quick way to do so. Learn how to set your preference as a default, and more.
As we dive deeper into 2021, we want to share what Markforged has been up to in the last year or so, with new materials, increased build volume, and heightened data security. Markforged continues to bring so much to the table time and time again as they innovate.
Learn about the ability to drag-and-drop a feature from one model to another. While you can add commonly used features to your feature library, the ability to copy a feature on the fly is convenient!
You've come across a bug or problem when using SOLIDWORKS, but now what? We summarize the most common logs and files that Technical Support needs from you to start diagnosing a SOLIDWORKS issue.
Need help finding the SOLIDWORKS User Forum? We walk you through how to locate it on the 3DEXPERIENCE Platform under 3DSwym Communities.
By revamping age-old foundry processes, Valmet changed their manufacturing processes to be more cost-saving, convenient, and efficient than previously thought possible. It also gave them manufacturing independence for applications throughout their line. Learn more.
It's been 25 years since the first meeting of the first SOLIDWORKS User Group Network (SWUGN) chapter. To celebrate, they're having a huge online event you're encouraged to attend! Our own Jeff Setzer will be presenting a nostalgic demo of SolidWorks 95, and Gian Paolo Bassi, CEO of SOLIDWORKS, will be joining as well.
SOLIDWORKS Electrical Schematic users will find these instructions and advice useful when it comes to PLC addressing. We give clarity to PLC Addressing, PLC addition and documentation, and terminal addressing automation.
The ease and power of SOLIDWORKS Flow Simulation allows you to evaluate designs and perform several design iterations in just days, and with confidence. We successfully decreased the evaluation time for this Intubation Chamber from several minutes, to seconds.
Strain from working with bright screens combined with white backgrounds can be a bit much. So, we offer you an alternative. Since SOLIDWORKS does not have an official complete 'Dark Mode' option, we can make a few tweaks to make it more aesthetically pleasing and easy on our eyes.
We're honored to receive the Elite Club Award from Dassault Systèmes SOLIDWORKS for the 17th year in a row, as well as other company and individual awards recognizing our employees.
Welcome to National Engineers Week 2021! All week, we're celebrating the engineering profession and engineering career insights. And since it is eWeek, I'd like point out a few recent stories that we can share with budding engineers.
We dive into the most common causes of SOLIDWORKS files becoming corrupted. Get tips for troubleshooting and repairing the dreaded file corruption.
A few things we think will stick for 2021, in another rather unpredictable year: working from home, the expansion of 3D printing, and a renewed focus on service quality.
When working in SOLIDWORKS, many users are still using the same three button mouse they had when they started designing. Your standard mouse is actually very inefficient for modeling; instead, we recommend the 3D mouse by 3Dconnexion.
Our online SOLIDWORKS Courses replicate the best-in-class training we normally deliver in person. After all, we're all working remotely too. With virtual discussion, on-screen help, and expert instructors, we've got you covered!
Explore these 3 composite 3D printing applications featuring onyx material by Markforged customers. Parts featured include a laser welding fixture, piston lifting tool, and robot end effector.
Do you want those dialog boxes and warning messages that you previously dismissed, back? Find a quick way to see them again in SOLIDWORKS System Options.
Do you ever wish you had an up-to-date list of all your SOLIDWORKS serial numbers? Are you often stuck wondering which computer or user is using a specific license? Wonder no more when you use the SOLIDWORKS Admin Portal.
Set up your SOLIDWORKS ID with these simple step-by-step instructions. Use your ID to access software downloads, search the knowledge base, post on SOLIDWORKS forums, manage your licenses, and view training videos.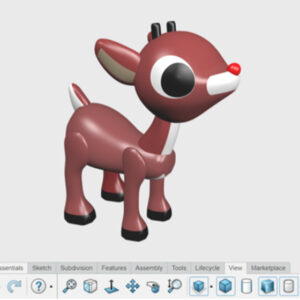 When working with Sub-D modeling, you don't always work with a traditional modeling strategy. You might think of a model piece, pick the closest primitive shape, and go from there. It's much more artistic, and can be reminiscent of working with clay.
If you think of your company as an ecosystem, a healthy ecosystem includes capturing inherited knowledge from your team. We discuss Knowledge Management and its important role in Additive Manufacturing, or 3D Printing.
Our SOLIDWORKS Electrical expert dives into the 2021 release, which includes his favorites: Easily hiding the BOM, additional wiring options, scheduling project archiving automatically, and much more!
During our live broadcasts, SOLIDWORKS users asked important questions about file formats, computer requirements, performance enhancements, and more. Find our answers.
This is the 25th year SOLIDWORKS has been released, marking half of my life that I've been using SOLIDWORKS. The evolution from the beginning, to cloud-based designing now, is extraordinary. Read on as I reflect on the past and the future to come.
Utilizing network licensing with SOLIDWORKS products can be extremely convenient for sharing a pool of licenses amongst many users. If issues are occurring regarding SolidNetWork licensing (SNL), let's get you up and running as soon as possible with these tips!
During our Advanced Part Modeling Online class, we learn about a setting that controls how SOLIDWORKS solves fillets when filleting 2 edges that meet at a corner. However, there's a relatively new option since the 2020 release, to stop fillets and chamfers with the option of a partial edge.
Creating standout products and making them better than ever before – that involves collaboration and continuous learning. How are you pushing yourself to greater (design) heights? Join us to expand your knowledge this Manufacturing Month!
Trying to choose the top 5 favorite things in the latest release, SOLIDWORKS 2021, didn't get any easier this year. Learn favorites including dynamic resolve in lightweight mode, new capabilities in detail mode, and much more!
Starting in September 2020, SOLIDWORKS customers began reporting a few error messages. These have been attributed to recent updates to Office 365, and we've found installing Microsoft Access Database Engine 2010 will resolve this issue.
You can cross your "t"s and dot your "i"s and still not end up where you want to be with a PDM Implementation. Why? Because you have to have a positive, engaged CAD Admin and the willingness to let your provider do your data migration for you.
Researchers have found that 3 factors improve learning outcomes when learning online. 2 out of the 3? Having a real-time connection with an instructor for accountability and support.
This September, we're offering 7 free power hour sessions and 4 webinars all on Simulation. We cover many analyses and have beginner to advanced training topics lined up for you!
Electrical designers might not know how to push their designs into Electrical 3D. It helps to have a few tricks up your sleeve to make component placement go smoothly, starting with setting your parts up with smart mates for easy locking!
Dive into this Tech Clarity eBook. The key differentiator to high performing companies: they're 2X more likely to have maintained up-to-date models than their peers. Made possible by working in an integrated design environment!
Have you ever struggled with defining how a wire meets a component's terminals? Struggle no more. Become a Terminator in SOLIDWORKS Electrical 2020 with newly added terminations.
Markforged customers have been 3D printing some pretty revolutionary parts – and out of metal. Explore these 3 practical 3D printing applications from Markforged customers.
3DEXPERIENCE SOLIDWORKS is a new version of the SOLIDWORKS you know and love, running on the platform, with easy installation, cloud-based data management, and more.
When on subscription for your SOLIDWORKS licenses, you get benefits such as a select number of certifications. These certifications can be requested by anybody with a SOLIDWORKS license regardless of what version they have.
Sometimes when switching to another CAD software, it's hard to find those things you were familiar with. Learn how to control bend lines and zones on a SOLIDWORKS print.
Learn how to create a custom tool within either SOLIDWORKS CAM or CAMWORKS. You'll start with a SOLIDWORKS part with a single revolve feature.
SOLIDWORKS 2020 adds a very nice option to a favorite surface-to-solid tool, Thicken. We can now specify a direction vector, which gives us more power!
We've found that situation-specific SOLIDWORKS Installation descriptions are very helpful to users. We've created a series of installation guides with step-by-step screenshots and instructions for your use.
The secret to a successful additive approach contains the following ingredients: use additive experts, set clear expectations, and ideate with additive's strengths in mind.
How fast are you at reusing your sketch geometry? Or ensuring copied sketches update when the original changes? Learn quick tips on copying and deriving SOLIDWORKS Sketches in our tutorial.
John has celebrated 25 years with GSC this May. In turn, we wanted to celebrate John – with a Q&A around SOLIDWORKS, Training, and more.
With demand continuing to be high for PPE, hospital beds, cleaning supplies, safe retail experiences, and more, our GSC customers continue to raise the bar with rapid manufacturing of these products, many with generous donations to area hospitals.
Read part 1 in this design series by our specialist who dives into Markforged 3D composite parts and strength analysis.
Whether for ultrasonic welding, end of arm tooling, or packaging and assembly, Johnson Level has saved tremendously with multiple applications for their Markforged composite 3D printer.
Have you uncovered the convenient snapshots you can take in your SOLIDWORKS Electrical Project? Test new features, capture revisions, or archive project states.
The Milwaukee Police department needed mask filters, fast. GSC, Milwaukee Tool, and Bradley Corp collaborated with Detective Eric Draeger to 3D print a solution with HP's unique technology.
Do you know how to control shadows or shiny finishes of your SOLIDWORKS Composer renderings? Learn how.
Quick-thinking Wisconsin and Illinois manufacturing companies are providing ventilators, face masks, tests, and cleaning supplies when we need them the most.
Materialise Magics is a powerful editing tool that allows users to perform complicated STL operations with ease, such as booleans, lattices, and perforations.
Learn the available SOLIDWORKS access options when working from home and using standalone or network licensing.
We've updated our visitation policies and moved as much training online as we can for the health and safety of our community.
Have you thought about having different appearances on different parts in your model? Learn a quick tip on custom rendering.
I learned everything from basic part construction – including chamfers, ribbing, and patterns – to rendering and the Hole Wizard. SOLIDWORKS Essentials helped me create assemblies, bill of materials, and drawings.
How do you make STEAM education accessible and affordable for all kids? For young innovators such as Danielle Boyer, it means giving every kid a robot. Learn more.
We're honored to receive this Elite Club Award from Dassault Systèmes SOLIDWORKS for the 16th year in a row. Read our highlights of the 3DEXPERIENCE Conference, as well!
Learn how to easily delete a face from a solid or surface body when modeling in SOLIDWORKS.
Markforged and HP 3D Printing Mini Series' offer valuable experiences to educate on applications for your production line and on the advantages of different materials.
What would it be like for your CAD interface to intuitively adapt to you as you worked?
How do your teams curate their knowledge? Read this quick dive into transactive memory and some free SOLIDWORKS resources they should be using.
As a SOLIDWORKS provider with staff experience in Autodesk Inventor, we took a look at comparing the software. There are key benefits to choosing SOLIDWORKS – learn our top 6.
We value the connections we make in our local community, and are excited to introduce Maddie Frank as a new collaborator. We'll be exploring everything additive – from inventive, out-of-the-box projects, to testing new technologies. Read on for more.
Draw more shapes than you thought possible in CAD simply by using mouse movements and the "A" key where necessary!
Watch this quick holiday video showing 10 SOLIDWORKS modeling tips!
Serve Days are a chance for us to serve and invest in our communities. Read 3 of our employees' stories from the last year.
An exciting new feature in SOLIDWORKS 2020 is the ability for the user to conduct a "Google-like" search in PDM across multiple metadata fields. Learn more.
Have you ever had to create a relief on a part in an assembly, based on the shape of a neighboring part?
Find commands in SOLIDWORKS you may have forgotten, or learn about a particular command you've never even used before – all through search.
What do our SOLIDWORKS 2020 Premieres entail? Find out by visiting us next week in Illinois.
Find out John's take on presenting sessions for the SOLIDWORKS community at Engineer 3D!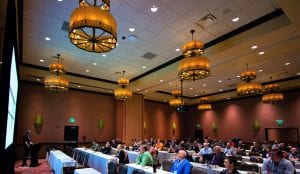 Last week we wrapped up our conference, Engineer 3D! Miss our event, or want to reminisce? We've provided a highlight reel to cap off our biennial event.
Now that you've learned benefits of using 2D Cabinet Layouts, expertly build your library following these recommended practices.
SOLIDWORKS 2020 is rolling out soon, and there's so much great new stuff, it's hard to pick just 5 favorite new things.
Get the most out of the 2D Cabinet Layout feature in SOLIDWORKS Electrical!
Curious about the benefits of design analysis and testing? Take our sessions on SOLIDWORKS Simulation and Simulia at E3D!
How well do you understand your employees' abilities in SOLIDWORKS? If they could be working more efficiently, consider using our productivity assessments.
We've compiled our Top 10 Sessions you don't want to miss at our upcoming E3D! training conference. Take a look!
Find new capabilities available such as image vectorization technology (IVT), an integration with 3DEXPERIENCE, cross-functionality with 3D CAD and Simulation, and more.
Can you answer these 10 questions without hesitating? Find out simple reasons why GSC + SOLIDWORKS Electrical Schematic checks the box on functionality, training, and ease-of-use.
Welcome to the "Knowledge Age," where companies need to learn how to harness their intellectual capital to retain competitiveness in the marketplace. Let's explore what this means.
PDM vaults can have the same metadata clearing behavior whether Save As or Copy Tree is used, but ultimately, setup and training are the best ways to ensure vault consistency.
Those looking at purchasing Simulation software are often dissuaded by the initial price tag, which misses the benefit. First, calculate your ROI.
New technologies in SOLIDWORKS 2019 make working with large assemblies and complex parts faster than ever before.
It takes perspective to know when you could be working smarter, not harder. With the right partner, you can strategically transition to a better ECAD system.
Highlights of this year's conference included CAMWorks solutions ShopFloor and Additive; Eureka Virtual Machine Simulation; and of course, Paul Yaffe Motorcycles.
Having a workflow for engineering documents to travel through in their life cycle is not only efficient, but convenient.
SOLIDWORKS has long supported Windows 7, but now it's time to upgrade to Windows 10. Here's why.
Free up design engineers from repetitive, monotonous tasks and elevate product quality at the same time. DriveWorks provides this and more.
Your new employee won't stay long without investment from you. Find some of our insights on how to best train, and therefore retain, new grads.
Our Technical Support staff Evan Hicks doubles as the CAD mentor for Pewaukee's Robotics Team 1259. The team recently won the Wisconsin Regional at the end of March, competing against 54 other teams!
Advances in high-strength 3D printing have brought impressive solutions to the factory floor. Do you know the top ways to save with this tech?
Let's see how SOLIDWORKS Electrical lets you pick what players in the game (...or in the project) make it to the finish – in our final reporting.
Technical training in 3D software is a must in the onboarding process of Designers and Mechanical Engineers, no matter the experience level. Here are 3 reasons why.
The deciding moments of a game are especially strategic. Managers do everything they can to give their team the best chance to win. Similarly, SOLIDWORKS Electrical enables you to make last minute changes on the fly and get your design lineup laid out perfectly through Edit Attributes.
Learn how to make your choice of one-time or permanent symbols through the black box feature. Much like having a skilled veteran player up your sleeve, we can retain these permanent players to your roster for wins, wins, and more wins.
In baseball, every collectible piece of information is tallied and accounted for. The same is true in your SWE project – as a comprehensive database program, master your Component Numbers and make better decisions because of it.
Find more Electrical tips and tricks! Like pitch framing in baseball, we have a little adjustment you can do to the wipeout frames in your library of footprints, giving you the control you need to knock out another design.
Welcome to GSC's SOLIDWORKS Electrical Spring Training! Spring is in the air…not actually in the arctic-tinged air where another groundhog prediction of 2 weeks of spring was woefully inaccurate (a foot of…
GSC will hold its biennial Engineer 3D! Training + Technology Conference on October 2-3, 2019, at the Potawatomi Hotel and Casino in Milwaukee, WI.
What makes SOLIDWORKS Electrical technology unique on the market? Learn about its unified, collaborative, and cross-functional capabilities today.
Gain the ability to 3D print your parts, fixtures, tooling, and whatever else you can conceive, in real metal.
Our CAMP 3D! planning is underway! Find dates and activities for the middle school and high school programs.
When you want to modify a part, but you want to change a copy and not the original, use a virtual part. Learn how.
There are amazing benefits to implementing intelligent schematics for electrical design. Do you know them? What's the cost of not knowing?
What drives you? Often, we're driven by the desire to create something better, or something entirely new. Here are some favorite design quotes to fuel that fire.
What makes Markforged untouchable in the 3D printing industry? Compare surface finishes, heat resistance, and unparalleled part strength through Continuous Fiber Reinforcement at a truly affordable price.
You might have a few questions about our new online training! Here's everything you need to know before registering for a session.
Reflect back on the year with us as we take stock of our top accomplishments.
Do you know how to orient a model normal to a face but not have the view orientation use default "Y" orientation?
We're excited to announce that we're now offering online training for several of our existing courses.
We're excited to announce that GSC is now an official distributor of Markforged printers.
As part of our SOLIDWORKS 2019 Rollout events, GSC gave away OneSky telescopes from Astronomers Without Borders - and now I've redesigned my digiscope adapter to work with them.
Place a point in a sketch that represents the location of 2 lines intersecting - creating a virtual sharp (not a shared a point).
Less clicks means less time sketching. Learn how sketch relationships can be quickly added by the press of a button.
Get convenient, quick explanations on all things BOM - detailed previews in expanded views, easy exports to Excel, and other enhancements.
Gain helpful tips on how to use SOLIDWORKS Task Scheduler to create PDFs from SOLIDWORKS files.
Refresh yourself on included benefits and support when you implement SOLIDWORKS for your production.
SOLIDWORKS 2019 introduces new features to help you streamline interactions with manufacturers, enhance user controls, increase productivity, and more.
SOLIDWORKS 2019 includes a number of new features to its PDM, Manage, and EXALEAD offerings. 
SOLIDWORKS Electrical 2019 introduces a number of new features and enhancements to help you streamline your processes and work faster. 
If you're eagerly anticipating the SOLIDWORKS 2019 - Simulation features and enhancements, we've compiled a list of the top 10. Start picking your favorite features now...
We can join a bus with 2 different methods, "bus entry" or "wire." Note the difference and use the best one for you!
The latest release of SOLIDWORKS is out of this world, and we can't wait to show it to you!
SOLIDWORKS 2019 3D CAD is here, and we can't wait to show you all the new capabilities! As always, the 2019 release contains hundreds of new, user-driven enhancements, everything from Mesh Modeling…
Thoughts on what the kids taught me as I conducted Camp 3D! in 2018.
Part III of this series highlights the fundamentals you'll use every day in SOLIDWORKS PCB!
Continuing in our exploration of recent (and not-so-recent) enhancements to SOLIDWORKS, this time we turn our attention to sketching.
Check out the fancy footwork of the IPC Compliant Footprint wizard in SOLIDWORKS PCB
Learn how to link a drawing view to a Bill of Materials and why this can be important.
Learn how to link a drawing view to a Bill of Materials and why this can be important.
Need to update your logo on all your SOLIDWORKS drawings? Here's how, whether originally linked or not linked.
There seems to be a fair amount of confusion with regard to computer CPUs and SOLIDWORKS performance. I'm here to clear that all up.
For the third consecutive year, GSC has partnered with the Experimental Aircraft Association (EAA) and Dassault Systèmes SOLIDWORKS to provide EAA members free access to the SOLIDWORKS Student Design Kit – EAA Maker Edition. As…
Just incorporating a few recent enhancements to SOLIDWORKS can help you put together assemblies quicker than ever before.
Today's designers stand on the shoulders of the giants who came before them. To help inspire your next innovation, I've gathered my favorite quotes on design, innovation, and the tools designers use.
It's easy to remove gaps and voids on imported surfaces with a few simple tools in SOLIDWORKS.
We were able to find the flaws in Mjölnir's current design using Abaqus to conduct Finite Element Analysis studies. Then, we optimized the design using Tosca's Topology Optimization tool to reduce the hammer's volume and shift the natural frequency.
Continuous learning plays an essential role to your future success. There's several ways you can invest in yourself such as reading industry blogs, attending webinars, and enrolling in comprehensive training. Or, it could be as simple as reading a book.
SOLIDWORKS offers a number of ways to customize the software to make it faster to access the tools you use the most.
Is it possible to learn and have fun at the same time? According to last year's GSC Camp 3D! attendees, the answer is a resounding…YES!
SOLIDWORKS 2018 has some great enhancements for mirroring in both 2D and 3D sketches.
In SOLIDWORKS 2018 we can create a Bounding Box for any part, not just weldments.
Back by popular demand, GSC will bring back its educational outreach program for students in grades 7-12 -- Camp 3D!
Don't let anyone tell you there's "something wrong with kids these days!"
SOLIDWORKS motion analysis uses the assembly mates along with part contacts and a robust physics-based solver to accurately determine the physical movements of an assembly under load. But, how do you know if you're making the most out of this powerful tool?
Our technical experts have each selected their favorite features in SOLIDWORKS 2018.
GSC honored to received "Elite 190 Club Award" from Dassault Systèmes SOLIDWORKS Corp. for the 14th consecutive year.
Learn how to access your SOLIDWORKS Subscription Service added benefit - vouchers for free SOLIDWORKS Certification Exams.
When installing SOLIDWORKS for the first-time or updating to a new software version, there are several things to consider to ensure your installation goes smoothly. We're here to help you along the way.
With SOLIDWORKS World 2018 just days away, the excitement is building at GSC! Two of our experts will also share their SOLIDWORKS knowledge with attendees as presenters for three sessions.
Taking design inspiration from Dieter Rams and his Ten Principles for Good Design.
Upgrading SOLIDWORKS installations is generally straightforward, but there are different approaches to the upgrade based on your situation.
Envious of all the new vehicle comfort and safety features, Mrs. Claus decided to upgrade Santa's sleigh just in time for Christmas.
Most superheroes discover their new found superpowers after a freak accident, but not you.
With each year's rollout of SOLIDWORKS, what's new in the API often gets overlooked or relegated to footnotes, so it is about time to have an entire series of blog…
Migrating to a new CAD system can seem complex, but it comes down to managing two things: data and people.
Ah, those hazy, lazy days of summer. No school. Family vacations. Swimming pools. Warm nights and the sensory medley of fresh-mown grass, fireflies, and cicadas.
SOLIDWORKS 2018 is loaded with awesome new features, including improvements to its popular 3D Interconnect functionality.
From a more intuitive user interface to improved sheet metal design tools, many of the new enhancements and improvements were added based on your requests.
Do you feel like you're in an ocean of SOLIDWORKS resources and talent, yet you're enveloped in a bubble by your MCAD system? Stop letting your system prevent you from leveraging the resources and talent around you.
Use the SOLIDWORKS Geometry Analysis tool to determine areas in your model that might cause meshing problems.
Create your own solar filters for binoculars using SOLIDWORKS and a 3D printer, and get a close-up view of the August 21 solar eclipse.
When SAS Forks experienced an issue with a prototype of their EXTREME Auto Processor, they turned to SOLIDWORKS Simulation to identify and correct the deficiency in the design.
With SOLIDWORKS you can conquer any design challenge -- even when they're personal.
GSC has again partnered with the Experimental Aircraft Association (EAA) and Dassault Systèmes SOLIDWORKS to offer EAA members free access to the SOLIDWORKS Student Design Kit- EAA Maker Edition.
Do you want to work faster in SOLIDWORKS? Then, look no further than the SOLIDWORKS keyboard shortcuts.
The answer to this question varies somewhat on the type of things you design, but mostly the variability comes from time – as in, its passage.
The new 3D Interconnect functionality introduced in SOLIDWORKS 2017 is useful when working with a variety of native non-SOLIDWORKS files, including parts that are ultimately sheet metal in nature.
To learn more about the features in SOLIDWORKS Premium, see what our experts have to say.
GSC is honored to be recognized as the 2016 Business of the Year by the Germantown Chamber of Commerce.
When using data file shortcuts in SOLIDWORKS Electrical 2017, all of your reference documentation can now be a live link that stays up to date.
Successful product development and innovation goes far beyond designing something you think is cool.
A powerful numbering scheme in SOLIDWORKS Electrical 2017
No need to lament any further over missed connections, thanks to these SOLIDWORKS Electrical new features.
Those new to SOLIDWORKS Simulation tend to look for the "easy" button. While the software can be easy to use, if it knew exactly what we wanted and how to do it we'd likely be out of jobs.
Watch and learn how to use the new and improved wrap feature in SOLIDWORKS 2017.
SOLIDWORKS 2017 introduces magnetic mates, a real game-changer when working with large assemblies.
It's because of you that we get to do what we love – serving our customers and helping fuel your success. And, because of you, GSC was honored to receive the "Elite 190 Club Award" from Dassault Systèmes SOLIDWORKS Corp. for the 13th consecutive year.
We all get busy and when you're rushing to get a job completed, it's easy to form some bad SOLIDWORKS habits along the way. We polled some of our power users to see what helped them break the bad habits and increase their efficiency in SOLIDWORKS.
Over my 37+ years in manufacturing, I have overseen several CAD system implementations and optimizations within a global environment. Some have gone smoother than others, but I've learned a lot of great lessons along to help you get the most value out of your CAD system.
3D Interconnect is a revolutionary technology that allows a SOLIDWORKS user to directly open files and use models from other native CAD systems in their native format.
Running a fatigue analysis is becoming a growing trend in mechanical parts and assemblies.
From my product designer's perspective, one of the most useful functions in a 3D solid modeler such as SOLIDWORKS is the ability to check for potential interferences in their still-virtual assembly.
While production models should generally have fully defined sketches, sometimes you just want to make all the elements in an underdefined sketch move to the origin, such as when working with imported or copied geometry. There is an easy way to do this in SOLIDWORKS, you just have to know where to look.
These SOLIDWORKS Electrical tips will save you time over the long haul.
SOLIDWORKS Electrical Connection Labels may just make you feel a little more like MacGyver. That is, if he had access to a Swiss Army knife instead of a wad of gum and a paper clip.
A common hurdle to a repair or update of the SOLIDWORKS application is a failure of the Installation manager to locate the source files that were used to install the application.
Let's talk about how to use adaptive mesh in Part 4 of our SOLIDWORKS Flow Simulation series.
Let's talk about how to use initial mesh in Part 3 of our SOLIDWORKS Flow Simulation series.
Let's talk about how to use basic mesh in Part 2 of our SOLIDWORKS Flow Simulations series.
Here's a quick tip to help you customize your SOLIDWORKS Sketch Shortcut Bar with tools outside of the normal grouping.
CAD systems like SOLIDWORKS and CAM systems use different directions for defining coordinate systems. The result is, when a model is exported from SOLIDWORKS and imported to a CAM system, the model comes up in the CAM system in the "wrong" orientation. The good news is there's a simple fix!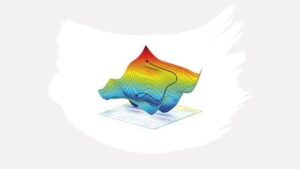 Welcome to Part 1 of our four-part SOLIDWORKS Flow Simulation series! In Part 1, we'll take a closer look at the basics and stages of Flow Simulation. 
Get 20% off a Markforged Mark Two or X7
SOLIDWORKS Webinars & Power Hours